Mike Hall is a freelance illustrator and designer based in Valencia, Spain.

All of Mike's print designs are completely original, unique creations designed entirely by hand, requiring many hours' worth of research, dedication and hard work. All are inspired by his facination for historic cartography as well as design, culture and architecture; the perfect gifts for map lovers and travellers everywhere.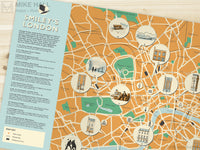 NEW: Smiley's London
A stylised map of Cold War-era London depicting scenes and locations from the books by the legendary spy novelist John le Carré, including Smiley's People, The Spy Who Came In From The Cold and Tinker, Tailor, Soldier, Spy.
Available in four sizes
MORE INFORMATION >>>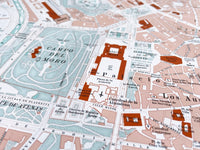 NEW: Vintage Style Map of Madrid, Spain
Introducing the new addition to the City Maps collection, an original and highly detailed plan of the city centre of the Spanish capital inspired by vintage maps.
Available in two sizes
More information >>>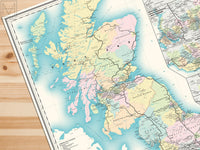 Railway Map of Great Britain
A unique and detailed map of the present-day railway network in Great Britain, inspired by vintage maps prints. Includes enlargements of urban areas.
Available in one size: A1 (60 x 84 cm/23.4 x 33 inches)
FREE SHIPPING
More information >>>
Featured collection: Maps of Spanish Provinces
---
Guide to framing and print care
Read Mike's tips on how to frame and care for your print to ensure the best display results and longetivity.
More information >>>